Framing
We can guide you to some wonderful suppliers that sell beautiful frames like the ones shown in our product photography. Simply purchase and frame our prints yourself at home. Rest assured, we only recommend products that we wholeheartedly believe in here at Created by Magic. Oh, and guess what? By clicking on our affiliate links, you'll not only support us but also unlock a world of fantastic content—all at no extra cost to you!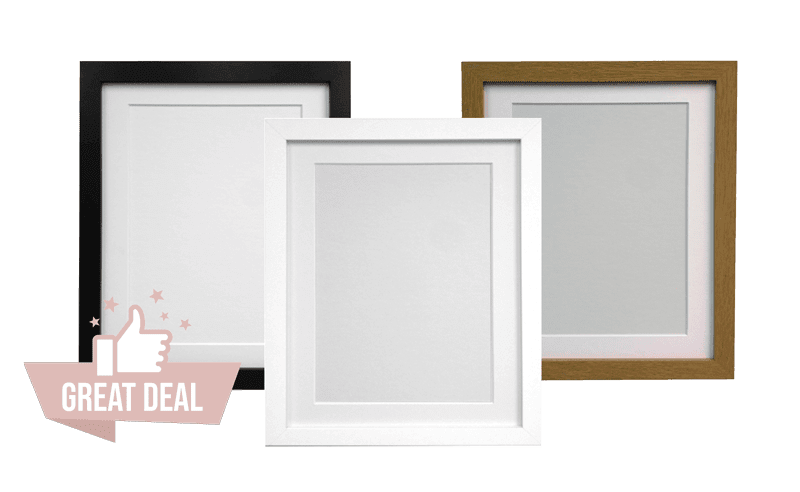 Amazon Photo Frames
Choose your frame size below:
Professionally printed and framed
Our finest option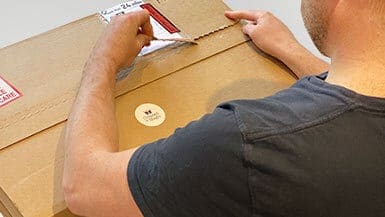 At Created by Magic, we believe in celebrating life's milestones and special moments with personalised and framed artwork. Our framers offer a carefully curated selection of handmade frames and traditional window mounts to showcase your prints in the best possible way.
Simply purchase with a print of the same sie and they'll arrive assembled together as the perfect gift.
Welcome to our Framing Page, where we bring together the perfect pairing of our delicate pastel watercolour-style digital portraits and stunning framing solutions. We understand that our beautiful prints of pets, venues, and couples make wonderful gift ideas, and we're here to help you find the best framing options to showcase them.
DIY Framing
We offer two convenient ways to frame your prints. The first option is to purchase our prints via Amazon and frame them in the comfort of your own home. We can recommend a variety of framing solutions via Amazon that perfectly fit our prints, ensuring a seamless and hassle-free framing experience.
Professionally framed
If you prefer a more hands-off approach, we have an alternative option available. Simply visit our framing product listing, where you can purchase frames directly from us. By choosing this option, skilled framers will take care of the entire process for you. They will print your selected digital portrait and expertly frame it using their bespoke framing service. Once completed, your framed artwork will be delivered straight to your door, ready to be displayed with pride.
We understand that you may have questions or specific concerns, and we're here to assist you every step of the way. Our knowledgeable and friendly team is available to address any queries you may have, ensuring you feel confident in your framing choices.
We take pride in providing personalized and creative suggestions to make your framed prints truly unique. Whether it's selecting the perfect frame style, considering different matting options, or discussing display ideas, we're dedicated to helping you create an artwork that reflects your vision and taste.