UK Mainland Standard Delivery (will arrive after Christmas)
£
1
95
Free when you spend over £35
Processed within 2 working days (will arrive after Christmas)
ARRIVAL AFTER DISPATCH
Prints: 2-4 working days
UK Mainland 1st Class Delivery (will arrive after Christmas)
Processed within 1 working day (will arrive after Christmas)
ARRIVAL AFTER DISPATCH
Prints: 1-3 working days
Scottish Highlands, Northern Ireland & Channel Islands
Due to our large format suppliers changing their delivery costs to Scottish Highlands, Northern Ireland and Channel Islands we have had to change our delivery costs to reflect this.
Large format is only available for delivery via courier service, if the delivery address for your order is within the zones above then these products will come with a charge at the checkout.
Large Format
Processed within 2 working days
ARRIVAL AFTER DISPATCH
2-5 working days (not guaranteed)
Turnaround & Delivery Timeframes (UK Mainland)
We aim to dispatch all orders within 1-2 working days, there are options which appear at the checkout for a faster service.
Please note these are subject to change.
As always, our team focus on producing high-quality products, with a great service and a quick delivery service. We aim to deliver framed orders within 2-3 working days once dispatched.
Dispatch time depends on design proofs (optional) being approved in a timely manner.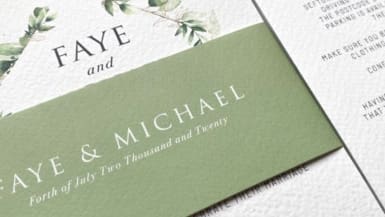 Once the proofs are send over to you via email and approved the print process is usually 8-14 working days including delivery to all UK locations, a little longer for international.