The Finest Papers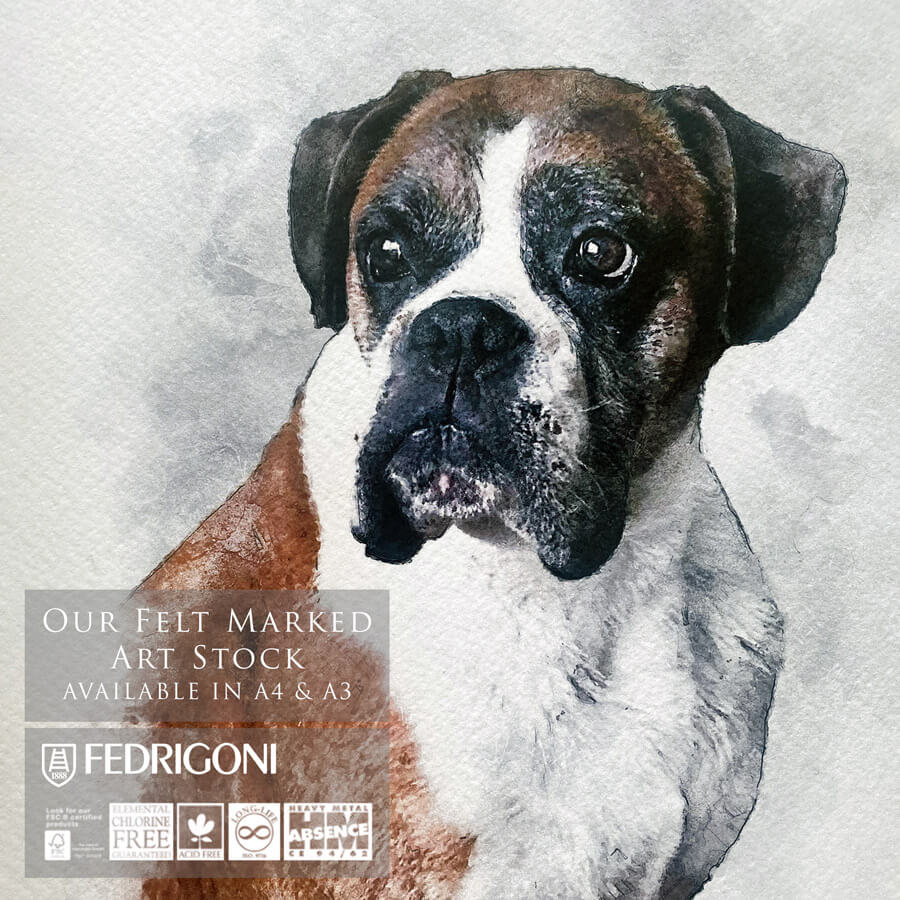 Background Options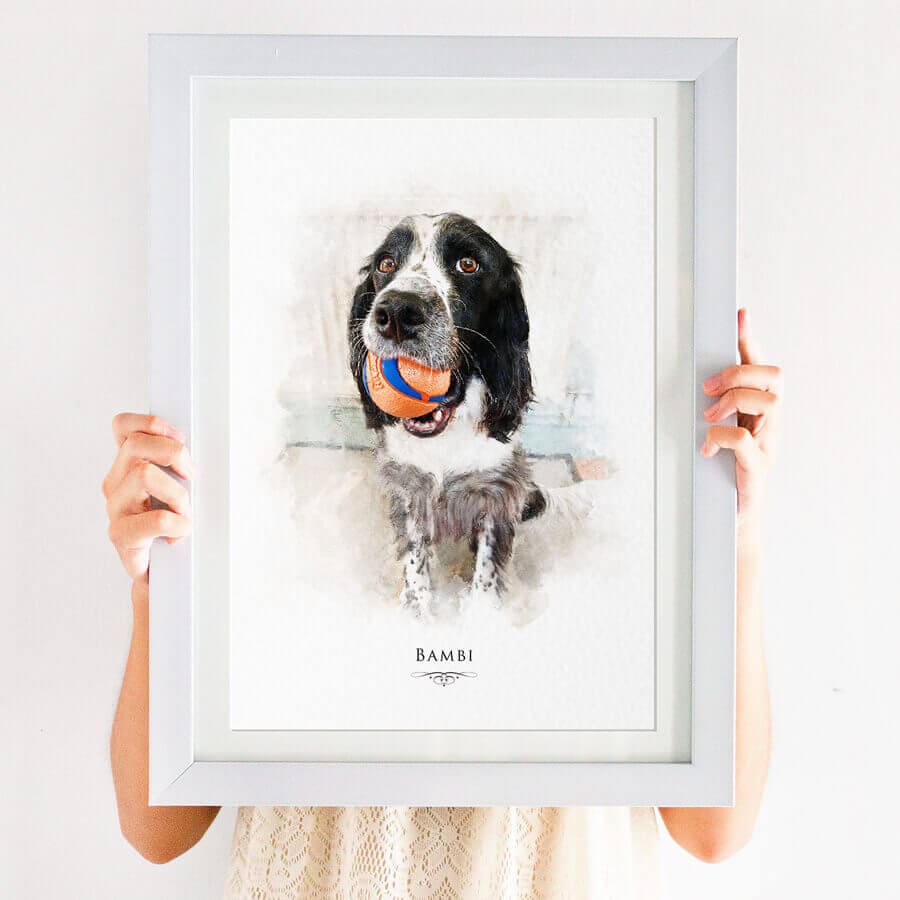 Customer Reviews
Fantastic, could not be more thrilled, absolutely beautiful. Quick delivery, everything was perfect. Thank you x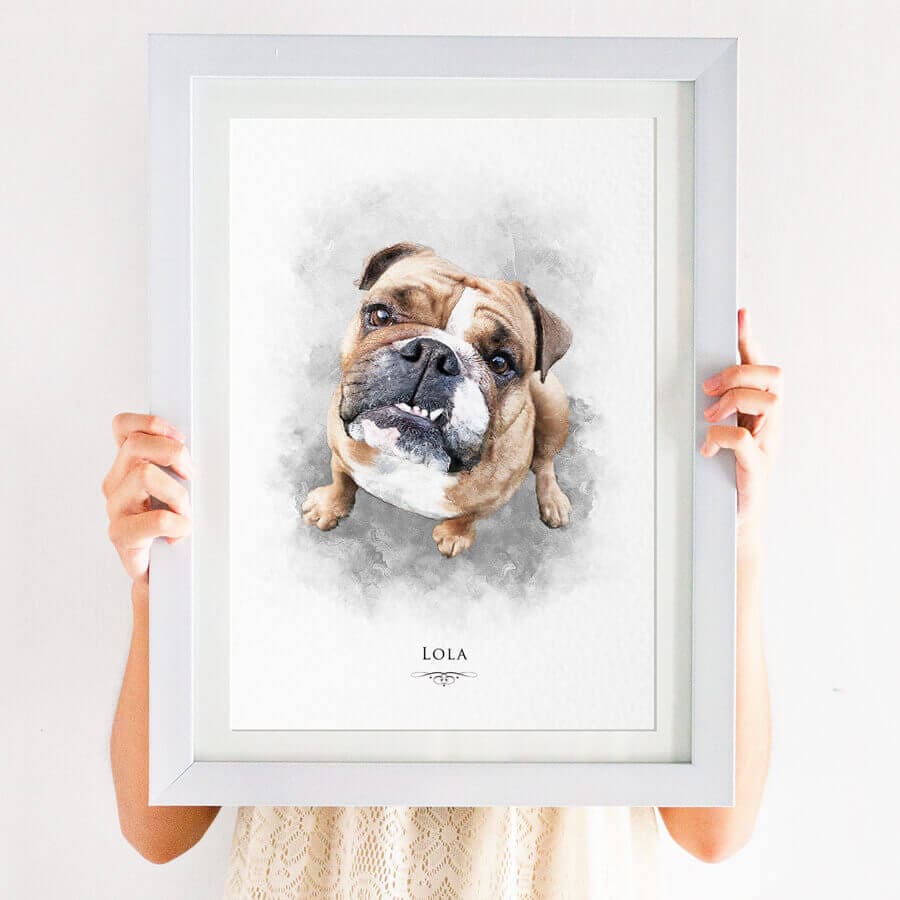 Ordered a print as a present and it's absolutely beautiful! It was also delivered incredibly quickly after ordering which was great. I'll definitely be buying from here again.
fantastic job of Ollie, such a great little gift for my mum. Totally unique and didn't cost the earth. Thanks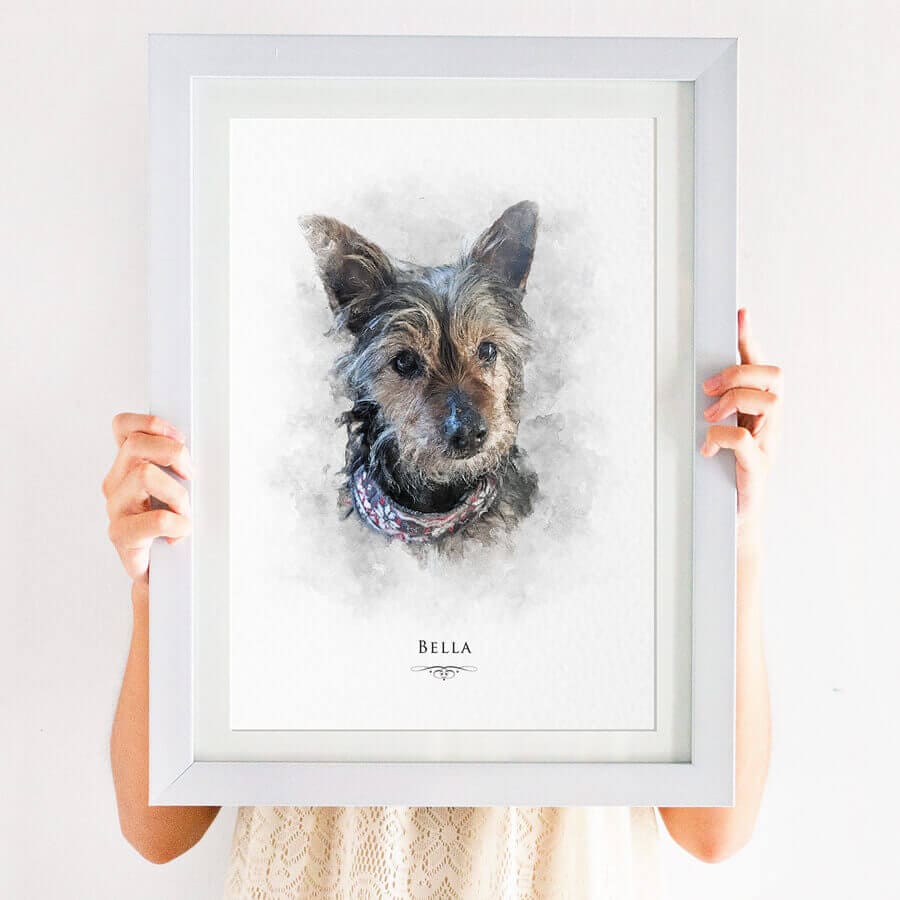 Fab quality, I have ordered 4 of these! awesome gift for people that are difficult to buy for.
Custom Dog Portraits
Since 2015 we have been using our digital portrait skills to create incredibly lifelike dog portraits, which perfectly capture the spirit of your beloved four-legged friend. 
What is a custom dog portrait?
Our team use their expert art skills to create dog portraits from photos, which are designed to enhance the details of your images to create a unique piece of art. Whether you own a small puppy or a very large dog, we will turn your treasured photo into a digital painting. We can also add details to your digital watercolour dog portrait, such as their name or a special description.
Whether you already have an image in mind or would like to take a photo on your next walk, all we require is a high-quality photograph. The best images are those which are taken in natural daylight, with you bent down to eye-level with your pet. Simply send your file to our team, and our digital artists will use the latest photo retouching and blending techniques to create a personalised watercolour masterpiece.
A treasured dog illustration
Our watercolour dog portraits are a great addition to any home, which is why there are such a popular and meaningful gift choice. Whether you are looking for a unique piece of art for your own home, or for a friend or family member, we promise that your digital dog portrait will be treasured for many years to come.
If you have spent hours searching for an unusual, thoughtful gift for a person who seems to have everything, transforming a dog photo into a digital painting is a brilliant idea. As pet owners, we know just how much a dog means to a home and we promise that a dog illustration will be the perfect interior accessory.
Alternatively, if you have recently suffered the sad loss of a dog or know a person who is struggling after the death of a dog, a watercolour dog portrait will be a thoughtful dog memorial. In these difficult times a treasured digital dog portrait will provide comfort and will look beautiful when adorning the walls of any home décor style.
A variety of designs for your dog illustration
As you can see from the various modern dog portraits on our website, we can create a dog illustration for you which perfectly captures the special moments that we all share with our pets. We hope some of the examples you see in our gallery provides you with inspiration for your own digital dog portrait.
If you have a specific design in mind that you would like to be created from your pets' photo, please let our team know and we will do our best to create a design you will love. We have a variety of background and frame options, and our team will work hard to create the perfect dog illustration, after all we are known as the best dog portrait company. To find out more about how we create dog portraits from photos, please contact our experienced team today.