Hello, I'm Laura and I am digital artist and designer based in Hampshire. I completed my degree in Graphic Arts in 2009, and spent the next six years learning web design, animation, branding and marketing at a design agency.
In 2015, six months after my daughter was born, I started Created by Magic. The name Created by Magic comes from the magical Santa letters I designed for my daughter, and two years later for my son. This is a yearly family tradition that we gift to our children on Christmas eve, we also now sell in our online store.
Over the last decade, the products we create have evolved from selling new baby and christening prints to designing wedding venue portraits, pet portraits, and wedding stationery. The love for designing wedding invitations came after designing my own in 2012, it's been my passion ever since!
I am inspired by the magic of learning and ever-increasing wonder of my two children, who are a constant source of inspiration to me!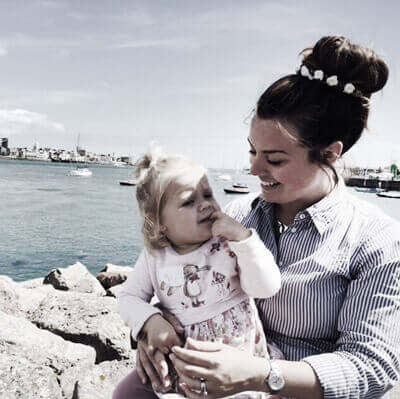 We have been accepted into the Natwest Accelerator program. We heard about this amazing opportunity at the Theo Paphitis event early this year, we're extremely honoured to have been chosen and hope to put the knowledge to good use. We will have 1:1 business coaching with an experience acceleration manager, access to thought leadership and events, networking, focused support with access to experts from across our specialism and so much more! Watch this space.